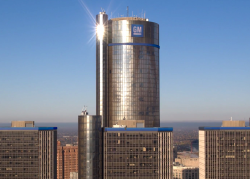 — The Center for Auto Safety (CAS) has told the National Highway Traffic Safety Administration (NHTSA) that General Motors shouldn't be allowed to forgo recalls to replace millions of Takata airbag inflators.
In the past three years GM has filed three petitions with NHTSA asking safety regulators to exempt the automaker from recalling millions of these vehicles equipped with Takata airbags.
2007-2011 Chevrolet Silverado 1500
2007-2011 Chevrolet Avalanche
2007-2011 Chevrolet Tahoe
2007-2011 Chevrolet Suburban
2007-2011 GMC Sierra 1500
2007-2011 GMC Yukon
2007-2011 GMC Yukon XL
2007-2011 Cadillac Escalade
2007-2011 Cadillac Escalade EXT
2007-2011 Cadillac Escalade ESV
2009-2011 Chevrolet Silverado 2500 and 3500
2009-2011 GMC Sierra 2500 and 3500
Takata airbag inflators at the greatest risk of exploding contain a propellant chemical called ammonium nitrate that can become unstable when affected by moisture, turning a small explosion to deploy the airbags into a massive blast to the face and body from metal and other materials.
The alleged moisture protection of GM's inflators doesn't come from a desiccant that prevents moisture, but according to GM, its airbag inflators are protected from moisture by the way they are installed in the instrument panels.
Also allegedly protecting the airbags from moisture is a type of window glass that supposedly works to keep the airbag inflators cooler than other glass. In its three petitions to the government, GM also claims the airbags are unique to the automaker in the design of the propellant wafers and venting.
Rocket science researchers from Orbital ATK were hired by General Motors to test the inflators and allegedly had no ruptures in 5,000 lab tests. In addition, GM says researchers determined the airbags should be safe for the next 30 years.
The automaker also references its own data that shows no inflator explosions out of at least 44,000 airbag deployments.
It's understandable that GM wants out of the recalls because the automaker may be looking at spending nearly $1 billion to replace the inflators.
However, GM's petitions for "inconsequentiality" are for defects and dangers that are anything but "inconsequential," says the Center for Auto Safety in its comments.
Saying GM is asking to skip recalls to remove "potential hand grenades, with their pins already pulled," CAS says General Motors should prove its testing can in fact correctly estimate the airbag inflators will safely last the lifetime of the vehicles.
The Center also wants GM to show the propellant in the inflators is within the correct tolerances and that no engineering issues exist.
GM should further create a plan to replace the inflators if they start having problems, but CAS says there is no indication the automaker has done that.
CAS sees other problems in the way GM is handling the Takata problem by not providing loaner cars to affected owners who are afraid of driving their vehicles. The Center also finds problems with federal safety regulators who allegedly leave consumers guessing if the airbags are safe or not.
NHTSA allegedly has failed to act in a timely manner on GM's petitions even though "thousands of complaints have been submitted to NHTSA regarding GM's refusal to remedy these vehicles."
In its annual filing with the Securities and Exchange Commission, GM said it had not set aside money to cover the recalls.
While GM tries to buy time with NHTSA, attorneys for GM owners say they are tired of waiting for the automaker to fix their vehicles.