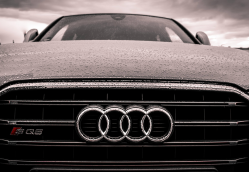 — Audi is recalling nearly 205,000 model year 2018-2019 Audi SQ5 and 2018-2020 Audi Q5 SUVs with rear wheel arch cover trim that may loosen and detach from the vehicles.
Detached cover trim could land in the road, hit pedestrians or damage property.
Audi recalled the same models in June to repair the same problems with loose trim, but the automaker didn't explain why another recall had to be issued. During the June recall, Audi explained how the fastening hooks of the wheel arch trim didn't latch properly.
Additionally, the fastening hooks may have been deformed during assembly which weakened the tension of the connections.
A driver or occupant may notice the edge of the wheel arch trim sticking out and wind noise may be heard when driving.
Nearly 175,000 of the recalled Audi vehicles are located in the U.S., and more than 30,560 vehicles are recalled in Canada.
The Audi recall is expected to begin November 1, 2019. Dealerships will replace the clips that secure the forward parts of the rear wheel arch trim.
Owners of the recalled vehicles may contact Audi at 800-253-2834 and refer to recall number 66K8.
Audi drivers in Canada may call the automaker at 800-822-8987.
CarComplaints.com has complaints from drivers of many Audi vehicles.