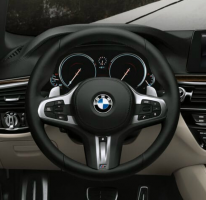 — A BMW PCV valve heater recall has been ordered for more than 184,500 vehicles as an expansion of a recall of 740,500 vehicles in 2017.
BMW says the positive crankcase ventilation valves may short-circuit, overheat and melt.
A melted PCV valve heater means the real chance of a fire even if the ignition is turned off in these vehicles.
2006 BMW 525i
2006 BMW 525xi
2006 BMW 530i
2006 BMW 530xi
2006 BMW 530xi Sports Wagon
2006 BMW 325i
2006 BMW 325xi
2006 BMW 325xi Sports Wagon
2006 BMW 330i
2006 BMW 330xi
2006 BMW Z4 3.0i
2006 BMW Z4 3.0si
The PCV valve heaters, known as blow-by heaters, may not have been made to the correct specifications. The PCV valve is made of a heating element, a copper tube, has constant electrical current going through it and a positive temperature coefficient element known as the blow-by heater.
BMW says the supplier made mistakes with the electrical contacts at the copper tube and the tube itself which are coated with a plastic material. The manufacturing mistakes can cause cavities in the area of the electrical contacts and allow moisture to lead to a short-circuit.
It's the plastic coating that may overheat, smolder and melt the plastic material that surrounds the PCV valve heater.
Drivers will typically see a warning light that is a telltale to check for smoke or burning odors.
The automaker continued to monitor the field after the PCV valve heater recall in 2017 that included 2007-2011 BMW models. In 2018 several reports were received about the identical PCV valve heater problems, but the problems were occurring in 2006 BMW's 3-Series vehicles that weren't part of the 2017 recall.
Engineers believe the problem occurs in only a small percentage of 2006 vehicles, but a recall will ensure all the vehicles are safe.
BMW has allegedly experienced problems from the 2017 recall based on allegations made in a class action lawsuit. The suit includes complaints from customers who allege they never received repairs and weren't provided loaner vehicles.
The BMW PCV valve heater recall will begin May 28, 2019. Dealerships will replace the PCV valve heaters, but customers with concerns should call 800-525-7417.