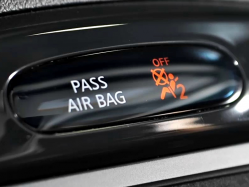 — A proposed Canadian class action lawsuit that could surpass $1 billion alleges multiple automakers are guilty of using defective and dangerous airbag control units.
The proposed lawsuit includes all Canadian residents who are former or current owners and lessees of the following vehicles.
2014-2019 Acura RLX
2014-2019 Acura RLX Hybrid
2012-2019 Acura TL
2015-2017 Acura TLX
2014 Acura TSX Sport Wagon
2011-2014 Chrysler 200
2010 Chrysler Sebring
2010-2014 Dodge Avenger
2010-2012 Dodge Caliber
2010-2011 Dodge Nitro
2012-2019 Fiat 500
2013-2015 Honda Accord
2014-2015 Honda Accord Hybrid
2012-2015 Honda Civic
2012-2015 Honda Civic Hybrid
2012-2015 Honda Civic SI
2012-2016 Honda CR-V
2012-2017 Honda Fit
2013-2014 Honda Fit EV
2012-2014 Honda Ridgeline
2011-2019 Hyundai Sonata
2011-2019 Sonata Hybrid
2010-2018 Jeep Wrangler
2010-2014 Jeep Compass
2010-2014 Jeep Patriot
2010-2012 Jeep Liberty
2010-2013 Kia Forte
2010-2013 Kia Forte Koup
2011-2019 Kia Optima
2011-2016 Kia Optima Hybrid
2011-2014 Kia Sedona
2013-2017 Mitsubishi Lancer
2013-2015 Mitsubishi Lancer Evolution
2013-2016 Mitsubishi Lancer Ralliart
2013 Mitsubishi Outlander
2009-2012 Ram 1500
2010-2012 Ram 2500
2010-2012 Ram 3500
2011-2012 Ram 4500
2011-2012 Ram 5500
2012-2018 Toyota Avalon
2012-2018 Toyota Avalon Hybrid
2011-2019 Toyota Corolla
2017-2018 Toyota Corolla iM
2011-2013 Toyota Corolla
2012-2017 Toyota Sequoia
2012-2019 Toyota Tacoma
2012-2017 Toyota Tundra
In addition to the automakers, airbag manufacturers TRW Automotive US, ZF TR Automotive Holdings Corp. and ZF Friedrichshafen are named as defendants.
Unlike Takata airbags that exploded from the slightest bump, the affected airbag control units have circuits that fail and result in non-deployments of airbags in crash impacts.
More than 12 million vehicles are currently under investigation in the U.S. for the same problem, with U.S. regulators saying a crash itself can cause signal problems. Calling them "harmful signals," regulators believe they do harm by damaging integrated circuits related to the airbag control units.
According to the proposed class action, the affected automakers continued to install the airbag control units even though the units weren't manufactured correctly.
The Canadian airbag class action lawsuit is being headed by Strosberg Sasso Sutts LLP, and McKenzie Lake Lawyers LLP.