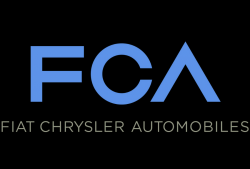 — Fiat Chrysler (FCA US) has agreed to pay $40 million for overstating how many new vehicles were sold each month in the U.S. between 2012 and 2016.
The civil penalty and order comes from the U.S. Securities and Exchange Commission (SEC) for violations of the Securities Act of 1933 and the Securities Exchange Act of 1934.
According to the government, Chrysler neither admits or denies the charges, but agreed to pay the $40 million and to never violate the Acts in the future.
The SEC alleges FCA mislead investors by issuing press releases each month that provided inflated new vehicle sales, and for "falsely touting a 'streak' of uninterrupted monthly year-over-year sales growth, when in fact, the growth streak had been broken in September 2013."
Officials say the false inflated sales numbers fooled investors into believing the automaker had a large demand for its vehicles in the midst of a continued growth streak.
According to the SEC order, new vehicle sales were inflated by FCA which paid dealerships to report fake vehicle sales, then the company had a database of real sales that had not been reported as sales.
During slow sales months, Chrysler relied on the old sales from the database to falsely represent the sales had just occurred.
"New vehicle sales figures provide investors insight into the demand for an automaker's products, a key factor in assessing the company's performance. This case underscores the need for companies to truthfully disclose their key performance indicators." - Antonia Chion, associate director of the SEC Division of Enforcement