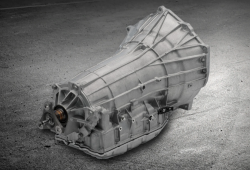 — A General Motors Hydra-Matic transmission lawsuit alleges multiple models shudder, jerk, have acceleration problems, fail to downshift and have trouble stopping even when using the brakes.
The proposed Hydra-Matic 8L90 and 8L45 class action lawsuit includes all persons or entities in the U.S. who purchased or leased any of these vehicles.
2015-2017 Cadillac Escalade
2015-2017 Cadillac Escalade ESV
2016-2019 Cadillac ATS
2016-2019 Cadillac ATS-V
2016-2019 Cadillac CTS
2016-2019 Cadillac CT6
2016-2019 Cadillac CTS-V
2015-2019 Chevrolet Silverado
2017-2019 Chevrolet Colorado
2015-2019 Chevrolet Corvette
2016-2019 Chevrolet Camaro
2015-2019 GMC Sierra
2015-2019 GMC Yukon
2015-2019 GMC Yukon XL
2017-2019 GMC Canyon
According to the four plaintiffs who sued, their vehicles have suffered from transmission problems even after they were worked on by dealerships while the vehicles were covered by warranties.
Although none of the plaintiffs claim they paid out-of-pocket for repairs, the four say they filed the lawsuit because they are afraid the transmission problems will continue beyond the warranty periods.
The class action lawsuit alleges the vehicles are unsafe and dangerous to drive due to the safety hazards created by the allegedly defective Hydra-Matic transmissions. In addition, the four plaintiffs claim their GM vehicles still aren't fixed despite dealerships performing multiple repairs.
GM's 8L90 and 8L45 Hydra-Matic transmissions allegedly have internal defects, including defective torque converters which cause excessive friction between components. The friction allegedly grinds off transmission parts which shred into metal shavings that circulate throughout the hydraulic systems, damaging the hydraulics and gears.
Customers complain their vehicles suddenly accelerate or fail to accelerate, fail to downshift and can suffer from jerking and shuddering. According to the plaintiffs, dealer repair procedures don't adequately fix the Hydra-Matic transmissions.
Customers also complain how dealer technicians always claim the transmissions are normal, something reflected in technical service bulletins (TSBs).
The June 2016 bulletin PIP5405, entitled "Surge Misfire Feeling Sensation During Highway Steady State Driving," told dealerships the vehicles were "operating as [d]esigned" and, further, that if the problem was found to be widespread it "should be considered a 'normal' characteristic of the vehicle."
The transmission lawsuit alleges that GM issued more than 60 service bulletins to dealers from 2014 to 2019 because of complaints about hard shifting, jerking, delays in shifting and acceleration and deceleration problems. But the plaintiffs claim the actions by dealer technicians never permanently fix the allegedly defective Hydra-Matic transmissions.
The GM Hydra-Matic transmission lawsuit was filed in the U.S. District Court for the Eastern District of Michigan - Gutierrez, et al., v. General Motors, LLC.
The plaintiffs are represented by Keller Rohrback.
CarComplaints.com has complaints about the vehicles named in the GM Hydra-Matic lawsuit.