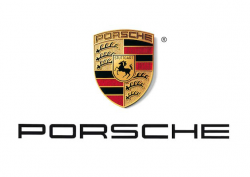 — A Porsche coolant pipe lawsuit has been dismissed even though the plaintiff claims 2010-2016 Porsche Panamera and 2011-2019 Porsche Cayenne vehicles are defective.
The proposed class action lawsuit alleges the coolant pipes were fitted together with the thermostat housing assemblies using defective adhesive.
The plaintiff named in the lawsuit tells the story of his 2011 Panamera overheating in 2014 and how a Porsche dealership found the coolant pipes had separated from the body of the thermostat housing unit.
The owner says he wouldn't have purchased the vehicle if Porsche would have warned him about the faulty adhesive used to secure the pipes because the repairs cost him $2,500.
According to the lawsuit, Porsche has long known about the problems with the coolant systems because other models have suffered from the same epoxy adhesive issues related to the pipes.
The lawsuit also references previous statements from the automaker made about the quality of the epoxy adhesive that was prone to premature failure. The plaintiff claims Porsche knew a supplier had trouble with applying the adhesive to the fittings of the coolant pipes, a problem that allegedly affected thousands of vehicles.
The plaintiff further says Porsche never tested the epoxy to know if it could securely hold the coolant pipe fittings.
Attorneys for Porsche argued their case in front of U.S. District Judge Federico Moreno who dismissed the lawsuit before it was even certified a class action.
Judge Moreno agreed with Porsche and ruled the plaintiff has no legal standing to bring certain claims against the automaker because the claims were made beyond the four-year statute of limitations in Florida.
Claims that Porsche violated fraudulent concealment laws failed when the judge ruled there was no evidence presented to prove willful concealment that delayed the plaintiffs from filing the lawsuit. In addition, the judge ruled the plaintiffs didn't have contractual privity with the automaker because both plaintiffs bought their vehicles from sellers other than Porsche.
This caused the judge to dismiss implied warranty claims.
The Porsche coolant leak lawsuit was filed in the U.S. District Court for the Southern District of Florida - Padilla, et al., v. Porsche Cars North America, Inc.
The plaintiffs are represented by Morgan & Morgan, Blood Hurst & O'Reardon, and Ray Boucher.
CarComplaints.com has owner-reported complaints about the Porsche Cayenne and the Porsche Panamera.