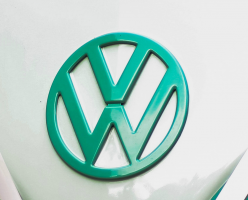 — Volkswagen's emissions troubles are still being argued in court even after the automaker spent the past few years handing out about $30 billion in fines, penalties and compensation to customers.
One of the latest actions was undertaken by the U.S. Securities and Exchange Commission (SEC) which alleges VW's diesel emissions scheme pulled the wool over the eyes of investors.
The case is being heard by U.S. District Judge Charles Breyer who seems to be trying to figure out why the SEC waited years to file its civil suit. The judge also wants to know if the lawsuit is really just a way for regulators to swoop in after all the hard work has been completed.
"I want to remind you that the symbol of the SEC is the symbol right up there, of the eagle. It's not a carrion hawk that simply descends when everything is all over and sees what it can get from the defendant." - Judge Breyer
The judge says he is "totally mystified" what took so long for the SEC to take action, something the Justice Department settled more than two years ago. The federal criminal settlement with prosecutors saw VW pay more than $4 billion in penalties.
The SEC action says VW should have informed investors sooner about the serious nature of the emissions problems, but instead chose to issue $13 billion in bonds and securities even though VW management knew hundreds of thousands of diesel vehicles were illegal.
Volkswagen has always said other automakers had emissions problems in the past and were penalized for their actions. However, VW says amounts paid previously by other companies never were in the billions of dollars, meaning the automaker allegedly had no clue how expensive the problem would become.
Attorneys for the government claim they tried to settle their case with Volkswagen but no deal was reached. In addition, lawyers told the judge it takes time to investigate fraud violations and the government moved as quick as it could.
The judge gave the SEC until July to explain its "reasoning for waiting until March of this year to file this complaint."