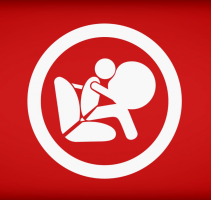 — In a report from U.S. Senators Richard Blumenthal (D-CT) and Edward J. Markey (D-MA), 11 of 17 automakers involved in Takata airbag recalls have lousy policies concerning loaner vehicles.
With the very real threat of being killed by exploding Takata airbag inflators, an estimated 42 million vehicles will be recalled by December 2019, in some cases to replace both frontal airbag inflators.
Many consumers have made the choice to keep driving their dangerous vehicles while waiting for replacement parts, primarily because those customers have only one available car to drive.
Blumenthal and Markey say their comprehensive research, called the "Automaker Report Card: Loaner Car Policies for Consumers Affected by the Takata Airbag Recall," shows which six automakers offer good loaner car policies.
BMW
Fiat Chrysler
Honda
Nissan
Subaru
Toyota
But according to the report, 11 automakers failed to provide satisfactory loaner policies.
Daimler Trucks
Daimler Vans
Ferrari
Ford
General Motors
Jaguar Land Rover
Mazda
Mercedes-Benz
Mitsubishi
Tesla
Volkswagen
Blumenthal and Markey suggest the National Highway Traffic Safety Administration publish on its website the loaner car policies of all automakers in one easy-to-find location.
All automakers should also do the same on their company websites so customers aren't left guessing about the subject of loaner vehicles.
In addition, making certain your vehicle has no open (unrepaired) recalls is job No. 1, but it's wise to verify the loaner vehicle you receive has none either.