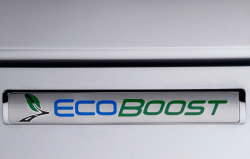 — Ford 2.7L EcoBoost engine problems are under a federal investigation after owners complained the engines failed due to valve defects.
The National Highway Traffic Administration received three letters from consumers in March 2022 asking the agency to investigate alleged 2.7L EcoBoost engine problems in 2021 Ford Broncos.
The three consumers said the problems were caused by the Bronco valves.
In late-May 2022, NHTSA said it would look into the Bronco EcoBoost engine problems to either grant or deny the petition to open a federal investigation.
A formal Ford EcoBoost engine investigation was opened in July 2022 which included these vehicles equipped with 2.7L EcoBoost engines.
2021-2022 Ford Bronco
2021-2022 Ford Edge
2021-2022 Ford Explorer
2021-2022 Ford F-150
2021-2022 Lincoln Aviator
2021-2022 Lincoln Nautilus
During the investigation, Ford told NHTSA about 328 customer complaints, 487 warranty claims and 809 engine exchanges.
Ford and Lincoln owners reported the 2.7 EcoBoost engines failed, with most failures occurring as the vehicles were in motion.
Investigators determined the intake valves could fracture in the 2.7-liter EcoBoost engines and cause complete engine failures. Ford said this required complete replacements of the engines.
"Ford advised ODI that the defective valves were manufactured out of a specific alloy known as "Silchrome Lite", which can become excessively hard and brittle if an over-temperature condition occurs during machining of the component. A design modification was implemented in October 2021, which changed the intake valve material to a different alloy known as "Silchrome 1", that is less susceptible to over-temperature during machine grinding." — NHTSA
The Ford 2.7 EcoBoost engine failure investigation has been upgraded to an engineering analysis and expanded to include 3.0L EcoBoost engines.
More than 708,000 Ford and Lincoln vehicles are involved.
CarComplaints.com will update our website with results of the EcoBoost engine investigation.