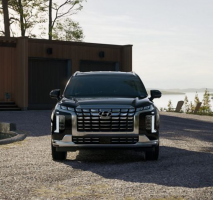 — A Hyundai Palisade windshield wiper recall has closed down an investigation of a previous Palisade windshield wiper recall.
In August 2022, Hyundai announced a Palisade wiper recall which involved 2020-2021 Hyundai Palisade vehicles equipped with wipers that could stop working when the wiper arms struck snow or ice at the bottom of the windshields.
The windshield wipers could work intermittently or completely stop functioning at the very time a driver needed a clear windshield.
The recalled Palisades were produced from April 10, 2019, to November 30, 2020.
In December 2022, the National Highway Traffic Safety Administration opened what it called a "recall query" to investigate if the recall was good enough.
NHTSA received six complaints about Palisade windshield wiper failures on Palisades that were not included in the recall. And at the same time, Hyundai had not determined the root cause of the wiper problems.
Hyundai told NHTSA there had been 17 complaints and 75 warranty claims about windshield wiper failures regarding the Palisades.
"Hyundai stated that the wiper systems in the subject vehicles are equipped with a different wiper motor design than the earlier-built Palisade vehicles included in Recall 22V-627. Hyundai also stated it does not believe there is an unreasonable risk to motor vehicle safety in the wiper system in subject vehicles." — NHTSA
Hyundai issued another Palisade windshield wiper recall of SUVs that were not included in the previous recall. Those Palisades were built December 1, 2020, to November 22, 2022.
NHTSA learned there had been a design change which involved a different driver-side wiper arm that allows for additional snow accumulation between the wiper arm and the cowl. This will allegedly reduce the load on the windshield wiper motor and prevent activation of the circuit breaker.
Safety regulators have closed their investigation due to the newest Hyundai Palisade windshield wiper recall.