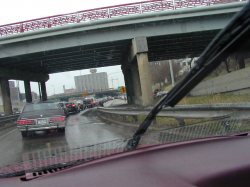 — If you drive a 2012 Ford F-650 or F-750 and recently watched the windshield fly out of the vehicle as you were driving, Ford thinks they know why.
Ford is recalling certain model year 2012 F-650 and F-750 trucks because the clear and black primer used around the windshield may be missing.
Without that primer there can be a problem with the bond between the windshield and the truck. If the windshield detaches, it could be a very serious problem that could cost you your life.
Ford will begin the recall about July 16, 2012, and dealers will remove and inspect the windshield. If needed, the windshield will be replaced.
Contact Ford at 866-436-7332.