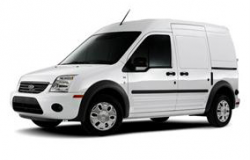 — Windshield wipers can only help a driver if the wipers are attached to the vehicle, and that little problem has contributed to a recall of over 16,000 Ford Transit Connect vans.
Ford says the affected vehicles include model year 2011 and 2012.
According to the National Highway Traffic Safety Administration, the wiper arms might not be riveted correctly which at the least would cause a failure of the wiper to properly clean the windshield.
In the worst case, the wiper could detach while you're driving through a thunderstorm.
Your Ford dealer will replace both front wiper arms and blade assemblies. The recall is expected to begin about August 13, 2012.
Transit Connect owners can contact Ford at 866-436-7332 and reference recall number 12S36.