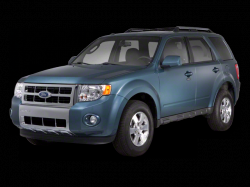 — The National Highway Traffic Safety Administration on Monday was asked to investigate alleged problems on over 300,000 Ford Escapes.
The Center for Auto Safety, a nonprofit consumer advocacy group, filed a formal petition claiming that model year 2002-2004 Ford Escapes have a safety defect in which the "accelerator cable liner migrates out of position at the dash panel and contacts the accelerator pedal arm, preventing the pedal from returning, and also preventing the throttle body from returning to the idle position."
According to the formal petition, The Center for Auto Safety says the problem was caused when the vehicles were repaired for an unrelated recall in 2005.
The advocacy group says Ford mechanics might have damaged a cable that could result in sudden unintended acceleration. They also claim the cable could fail on its own and that Ford and their dealers knew about the problem.
Ford Escape owners have filed numerous complaints about sticking gas pedals, including one Plano, Texas, driver who told CarComplaints.com:
"I had my vehicle fixed with the recall and about 8 months later the same problem developed. I push on the gas and the petal sticks. Causes me great concern."
That complaint is from November, 2006, about a year after Ford had repaired 319,506 vehicles out of the 406,863 vehicles in the original recall population.