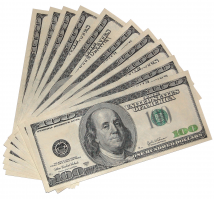 — The National Highway Traffic Safety Administration (NHTSA) today announced that Toyota has agreed to pay $17.35 million, the maximum fine allowable under the law, in response to the agency's assertion that the automaker failed to report a safety defect to the federal government in a timely manner.
This is the single highest civil penalty amount ever paid to NHTSA for violations stemming from a recall.
Federal law requires all auto manufacturers to notify NHTSA within five business days of determining that a safety defect exists or that the vehicle is not in compliance with federal law and to promptly conduct a recall.
In early 2012, NHTSA's Office of Defects Investigation began noticing a trend in floor mat pedal entrapment in 2010 Lexus RX 350s in Vehicle Owner Questionnaires and Early Warning Reporting data.
In May, NHTSA contacted Toyota about the trend, and a month later Toyota advised NHTSA that it was aware of 63 alleged incidents of possible floor mat pedal entrapment in the 2010 Lexus RX 350 since 2009. Toyota's own technicians reported that certain alleged incidents of unwanted acceleration had been caused by floor mat pedal entrapment.
In June, Toyota advised NHTSA that it would conduct a recall of 2010 Lexus RX 350 and RX 450h vehicles because of floor mat pedal entrapment.
The last time Toyota faced penalties was in 2010 when the automaker agreed to pay $48.8 million as a result of three separate investigations. Toyota paid maximum penalties for violations stemming from the pedal entrapment, sticky pedal and steering relay rod recalls.
"Toyota is dedicated to the safety of our customers, and we continue to strengthen our data collection and evaluation process to ensure we are prepared to take swift action to meet customers' needs," said Ray Tanguay, chief quality officer of Toyota North America. "We agreed to this settlement in order to avoid a time-consuming dispute and to focus fully on our shared commitment with NHTSA to keep drivers safe."