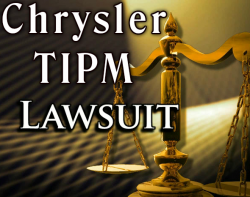 — A federal judge has partially dashed the hopes of Chrysler that a class-action lawsuit would be dismissed over defective total integrated power modules. The lawsuit accuses Chrysler of selling numerous models with TIPMs that can cause failure of the engines to start, fuel pumps that won't shut off and engines to stall.
The vehicles named in the lawsuit include the following:
2011-2012 Jeep Grand Cherokee
2011-2012 Dodge Durango
2010-2014 Dodge Grand Caravan
2010-2014 Chrysler Town & Country
2010-2014 Chrysler Grand Voyager
2012-2014 Dodge Ram Cargo Van
2010-2012 Dodge Nitro
2010-2012 Jeep Liberty
2010-2012 Dodge Ram 1500
2010-2012 Dodge Ram 2500
2011-2012 Dodge Ram 3500 Cab Chassis
2011-2013 Dodge Ram 4400/5500 Cab Chassis
2010-2012 Dodge Ram 3500
2010-2014 Jeep Wrangler
2010 Dodge Journey
The plaintiffs allege Chrysler failed to tell owners or dealers about the TIPM problems, which caused a delay in knowing what was causing the problems. The lawsuit says Chrysler owners have shelled out thousands of dollars on unneeded repairs on batteries, fuel pumps and other car parts. Those repairs were in vain because the real problem was the defective TIPMs.
The lawsuit alleges Chrysler owners started complaining in 2008 and by the end of 2011, the National Highway Traffic Safety Administration had received over 100 complaints about the TIPMs.
Furthermore, plaintiffs allege Chrysler violated various state consumer protection statutes by failing to disclose to them and other consumers that the vehicles were manufactured with defective TIPMs. Additionally, plaintiffs allege Chrysler violated various states' statutory emissions warranties.
Chrysler argued the state consumer protection claims must be dismissed because the customers didn't show they have a special relationship with Chrysler. Since there was no special relationship, Chrysler said it didn't need to disclose it allegedly knew about the TIPM defect at the time of sale.
That seems like a strange thing for Chrysler to say considering the vehicles were manufactured and warranted by Chrysler and sold by authorized Chrysler dealers.
Indeed, the court called Chrysler's position "startling" and denied Chrysler's motion to dismiss the TIPM class-action lawsuit.
However, the court did rule the claims of a New Jersey man are dismissed because the man didn't experience any safety issues from the alleged TIPM defect. The judge also ruled in favor of Chrysler that the TIPM is not covered by state statutory emissions-related warranties.
The TIPM lawsuit will proceed on claims that Chrysler committed fraud by deception.
The lead plaintiffs in the lawsuit are Marcos Galvan and Christopher Lightfoot of California; Jimmy Pat Carter of Florida; Jacqueline Young of Maryland; Bradford Soule of Massachusetts and Elizabeth Dillon of Missouri.
The Chrysler TIPM class-action lawsuit was filed in the U.S. District Court for the Central District of California - Velasco, et al. v. Chrysler Group LLC.
Read owner-reported complaints about the vehicles named in the TIPM lawsuit.