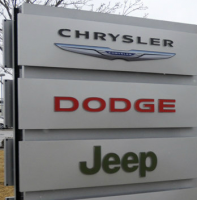 — A Chrysler TIPM lawsuit has been filed in New York alleging Chrysler vehicles have defective Totally Integrated Power Modules that cause a ton of problems. The TIPM class-action lawsuit alleges Chrysler sold vehicles that can lose all electrical functions and cause the engines to stall at any speed.
The lawsuit alleges Chrysler has concealed the TIPM defect since 2005 and continued installing faulty TIPMs until the 2014 model year. Chrysler has ordered recalls for defective TIPMs, the latest in September 2014, but the lawsuit says the recalls have been too limited to do any real good.
Chrysler owners have filed thousands of complaints with CarComplaints.com about stalling engines and defective TIPMs, especially about the 2011 Dodge Durango and 2011 Jeep Grand Cherokee. Owners say the repairs can easily top $1000, an expense many owners cannot afford.
According to the Chrysler TIPM lawsuit, many owners go without their vehicles for weeks while waiting for a replacement TIPM. Additionally, Chrysler owners say they have spent money on repairs for parts that weren't defective but that went bad because the TIPMs were defective.
The Chrysler TIPM class-action lawsuit was filed in the U.S. District Court for the Southern District of New York by the law firms of Weitz & Luxenberg, and Baron & Budd.
It's not the first lawsuit to allege the TIPMs in Chrysler vehicles are defective. In 2013, a separate lawsuit was filed over allegedly defective TIPMs in over 15 models of Chrysler vehicles. Chrysler wanted the lawsuit dismissed, a request that was partially granted in August 2014.