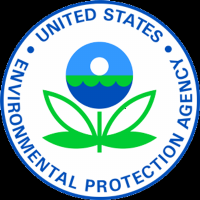 — Hyundai and Kia have been slammed by a $100 million civil penalty from the U.S. Environmental Protection Agency (EPA) for giving consumers false information about real-world fuel economy values.
Additionally, Hyundai and Kia will forfeit over $200 million in greenhouse gas emission credits the companies previously claimed. Further, both automakers must spend approximately $50 million to prevent future violations.
Automakers earn greenhouse gas emission credits for building vehicles with lower emissions than required by law. The EPA said the Hyundai Accent, Elantra, Veloster and Santa Fe, and the Kia Rio and Kia Soul are the vehicles responsible for the $200 million loss in credits.
In 2012, the EPA forced Hyundai and Kia to re-label vehicles after the EPA found the automakers overstated the miles per gallon values for numerous vehicles. In one example, the EPA said the Kia Soul got six miles per gallon less than stated on the window stickers.
The government alleges Hyundai and Kia sold 1.2 million model year 2012-2013 cars and SUVs with incorrect mpg values which not only mislead consumers, but also led to the misstatements of greenhouse gas emissions.
As part of the agreement, Hyundai and Kia agreed to audit their vehicles for model years 2015 and 2016 to ensure consumers are told the truth about fuel economy values.
Additionally, both automakers have agreed to reorganize their emissions certification group, revise test protocols and improve employee training before they perform emissions testing to certify their model year 2017 vehicles.
Hyundai and Kia had already lost almost $400 million in December 2013 after agreeing to reimburse owners over inflated mileage claims. In the 2013 case, over 50 complaints were filed in federal court and then consolidated in United States District Court for the Central District of California.