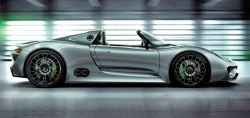 — Don't think paying $850,000 for a car won't keep you from making a recall appointment with your dealer, at least not if you own a Porsche 918 Spyder. Even if you pay less for a car, let's say $180,000 for an Aston Martin sports car, these expensive cars are still made with materials and parts that can fail.
Aston Martin
Aston Martin is recalling about 7,000 model year 2006-2014 Aston Martin DB9, DBS, Virage, V12 and V8 Vantage cars to fix a dangerous defect in the front seat heaters. Aston Martin hasn't released a lot of information about the recall but did say certain areas of the seat could catch on fire.
The automaker says the electronic module for the front seat heaters can fail and lead to an inability to shut off the heaters. Instead of replacing the defective module, Aston Martin says it will install another module that will be used as a back-up if the first module fails.
Owners of the 2006-2014 Aston Martin DB9, DBS, Virage, V12 and V8 Vantage should watch their mail for a notice from Aston Martin.
Porsche 918 Spyder
The Porsche 918 Spyder got its name from the fact only 918 of the cars were manufactured, and for only those with an extra $845,000 to spend. Porsche says about 205 of the cars might have problems with the front axle that can cause the front lower control arms to break. This is just three months after the Porsche 918 Spyder was recalled for rear axle problems.
Porsche has no idea when the recall will begin but did say replacement parts won't be available until the end of February 2015. Until the cars are repaired, Porsche is warning owners to keep the cars parked and off the roads.
Owners of the Porsche 918 Spyder can contact the automaker at 800-767-7243.