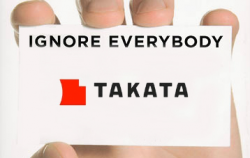 — Airbag maker Takata has told U.S. safety regulators to take a hike by saying it won't expand a recall of dangerous exploding airbags that have killed and maimed people.
The National Highway Traffic Safety Administration (NHTSA) had demanded Takata recall all affected driver-side airbags nationwide after the company ordered only regional recalls. The regional recalls involved areas of high absolute humidity that can cause moisture to affect the airbag inflators. Those metal inflators can explode when the airbags deploy, sending shards of metal into the occupants.
In response to NHTSA's demands, Takata said the matter should be left up to the automakers with the vehicles that contain the defective airbags. While saying the choice should be left to automakers, Takata did agree it would follow what each automaker decided to do for its own vehicles.
Although Takata rejected NHTSA's demands, the airbag maker did say it had put together a group of scientists to investigate its metal inflators.
To date, about 14 million vehicles have been recalled worldwide because of the airbags, with about 8 million recalled vehicles in the U.S.
Toyota Leads the Charge?
In a statement on Tuesday, Toyota called for a coordinated industry-wide joint study to independently test Takata airbag inflators. Toyota wants a third-party expert to consult with every affected automaker and perform independent testing and analysis that will allow the automakers to share the test results. Any testing by the third-party expert would be in addition to airbag and inflator testing performed by Takata.
It looks like the idea might work, as Chrysler, Ford, General Motors, Nissan and Subaru have already agreed to cooperate.
Takata Faces Hefty Fines
By ignoring the demand for a national recall, Takata will face the wrath of safety regulators who can fine Takata up to $7,000 per vehicle not recalled, up to a maximum of $35 million in total fines.
Takata will also have to face tough questions today by the Energy and Commerce Committee and try to explain why a nationwide airbag recall is unnecessary.