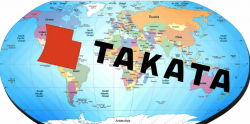 — While U.S. consumers have been overwhelmed with recalls involving deadly exploding airbags made by Takata, drivers from other parts of the world are having to cope with the same frustrations.
Over 340,000 Honda owners in Japan will have to get their vehicles fixed to replace the Takata airbag inflators, and in some cases, both the front airbags will need to be replaced.
Honda has been hit hardest over Takata's failures because the automaker is Takata's number one customer for vehicle airbags. Six known deaths from exploding airbags have occurred in Honda vehicles.
Japanese models include the 2002-2008 LaGreat minivan, MDX SUV and the Honda Inspire. However, more models will certainly be added before all the defective airbag inflators are replaced.
Mazda and Mitsubishi are also recalling about 630,000 vehicles outside the U.S., including the Mazda Atenza and Bongo. Those vehicles are sold by Nissan and Mitsubishi, but Mazda is the automaker that builds the vehicles.
Canada Airbag Recalls
Over 1.2 million Canadian car owners will also be making dealer appointments to replace defective Takata inflators.
Recalled vehicles include the 3-series, 5-series and X5 models from BMW; the Acura CL, MDX, TL and 1.7EL; the Chrysler 300 and Aspen; the Dodge Charger, Dakota, Durango Magnum and Ram; the Ranger and Mustang from Ford; the Honda Accord, Civic, CR-V, Element, Odyssey, Pilot and the Honda Ridgeline.
Canadian authorities say newer models of Ford Mustangs need repaired, but the majority of the other recalled cars were made between 2001 and 2011.
To check the latest Takata recalls in Canada, visit the Transport Canada website.
Australia Airbag Recalls
Our friends from down under have over 630,000 vehicles that need the Takata airbag inflators replaced. According to Australian safety regulators, the number of affected vehicles is expected to grow.
To date, the following vehicles in Australia are recalled:
2005-2007 Chrysler 300C
1997-2006 BMW 3-Series
2004-2007 Honda Accord Euro
2002-2008 Honda CR-V
2004-2005 Honda Civic
2004-2009 Honda Jazz
2001-2003 Lexus SC430
2014 Mercedes-Benz SL and SLK
1999-2003 Nissan A33 Maxima
1997-2004 Nissan D22 Navara
2000-2006 Nissan N16 Pulsar
1997-2010 Nissan Y61 Patrol
2001-2007 Nissan T30 X-TRAIL
2003-2007 Toyota Avensis
2003-2007 Toyota Corolla
2003-2005 Toyota Echo
2003-2005 Toyota RAV4
2005-2007 Toyota Yaris
For a running total of 34 million vehicles recalled in the U.S. to replace Takata airbag inflators, click here.