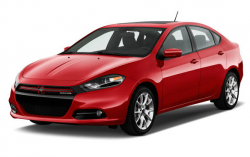 — The 2013 Dodge Dart is under investigation after reports of brake pedals suddenly becoming very difficult to depress while driving. Additionally, Dart owners say when that occurs, it takes much longer to get the cars to stop.
The National Highway Traffic Safety Administration (NHTSA) has received 18 complaints about the cars and how drivers report hearing popping and hissing sounds when using the brake pedal. Some 2013 Dodge Dart owners say the only way they got their cars stopped was by using the emergency brakes.
Reports indicate the problems can be fixed by replacing the master cylinder or brake booster, and in some cases, both were replaced.
NHTSA says there have been no reports of accidents or injuries, but a preliminary investigation will try to determine if a safety defect exists in 121,000 model year 2013 Dodge Darts.