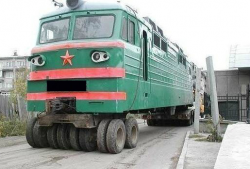 — Does the price of a vehicle have any relation to how safe occupants are in that vehicle? Yes, so says research from the University at Buffalo in New York, and presented at the annual meeting of the Society for Academic Emergency Medicine.
Researchers discovered not only does the weight of a vehicle have everything to do with surviving a crash, but how much you pay for the vehicle is almost as important.
To reach their conclusions, researchers skipped the standard crash-test ratings and instead, studied personal injury claims in 17 states that have no-fault insurance laws. Researchers looked at the injury claims not only for the driver but also for any passengers.
Using data from the Insurance Institute for Highway Safety, the team studied 360 model year 2010-2012 vehicles. Overall, sports cars weren't included because the data didn't account for miles driven per vehicle and sports cars are usually driven less frequently than other types of passenger vehicles.
Researchers said injuries decrease by almost 12 percent for every $10,000 spent on a vehicle, and for every 1,000-pound increase the vehicle is 19 percent safer.
However, some cars popular with consumers didn't do well at all, including the 4-door Toyota Corolla which was 50 percent less safe than average. Additionally, the 2-door Honda Accord was 40 percent less safe and the 4-door Honda Civic was 30 percent less safe than average.
The safest vehicles to drive based on the frequency of personal injury claims:
Dodge Ram 2500 Mega Cab
GMC Sierra 1500
Ford F-150
GMC Sierra 2500
Land Rover Range Rover
Chevrolet Silverado 2500
Land Rover LR4
Ford F-250 Supercab
Volvo XC60
Porsche Cayenne
Audi A6 4-door
Mini COOPER Countryman
Toyota Tacoma Xtra Cab
Chevrolet Silverado 1500
Cadillac Escalade ESV
Ford F-150 Supercab
Ford F-350
The least safest vehicles to drive based on the frequency of personal injury claims:
Suzuki SX4
Mitsubishi Galant
Dodge Avenger
Kia Forte
Nissan Versa
Hyundai Accent
Mitsubishi Lancer
Nissan Sentra
Dodge Caliber
Suzuki Grand Vitara
Scion tC
Toyota Corolla
Nissan Versa hatchback
Dodge Charger
Nissan Altima, 2- and 4-door
Chrysler 200
Nissan Rogue
Honda Accord, 2-door
Honda Civic, 2-door
Kia Forte, 2-door
Chevrolet Impala
Ford Fiesta
Researchers provided advice to those of us who can't always afford the vehicles we want to protect us. The study found some mid-priced vehicles didn't do best, but were still above average for occupant protection. The Jeep Wrangler, MINI Cooper Countryman, Volkswagen Golf and Subaru Outback are examples of such vehicles.