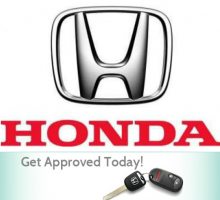 — The Department of Justice and the Consumer Financial Protection Bureau have settled allegations that American Honda Finance Corporation discriminated against African-American, Hispanic and Asian/Pacific Islander borrowers related to auto loans.
The $24 million settlement was agreed upon after an investigation of minority borrowers paying more for vehicles than qualified non-Hispanic white borrowers.
The Justice Department accused Honda Finance Corporation of charging higher rates in thousands of cases based solely on race or national origin. The government alleges the average African-American victim borrower was obligated to pay over $250 more during the term of the loan, the average Hispanic borrower paid over $200 more during the term of the loan and the average Asian/Pacific Islander victim paid over $150 more during the term of the loan.
In addition to the $24 million in payments, Honda will also pay $1 million to fund a consumer financial education program focused on consumer auto finance to benefit African-Americans, Hispanics and Asian/Pacific Islanders.
American Honda Finance gets loan applications from car dealerships which are free to set the interest rate after Honda sets the price based on the credit score of a customer. Honda dealers receive greater payments from Honda on loans that include a higher interest rate. However, American Honda Finance doesn't make loans directly to potential buyers.
The Justice Department said American Honda Finance cooperated completely during the probe and has agreed to make changes to its loan procedures. However, Honda says it settled the matter to stay away from a long costly legal battle and believes its lending practices have been fair to all.
Victims of the lending practices will be located and receive payments for compensation, although more details are not currently available.
The case, U.S. v. American Honda Finance Corp., was filed in the U.S. District Court Central District of California Los Angeles.