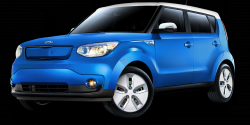 — Kia is recalling almost 209,000 model year 2014-2015 Soul and Soul electric cars because the gas pedals can break.
Kia first noticed the problem in October 2014, when warranty claims concerning gas pedals indicated the gas pedals fractured. An inspection of the gas pedals showed the breaks occurring in different locations, which caused Kia to open an internal investigation.
With help from the gas pedal supplier, Kia concluded the pedal can break due to bending of an unsupported section of the gas pedal.
As of February 24, 2015, there were 12 warranty claims concerning broken gas pedals but no reported accidents or injuries.
Kia says the recalled 2014-2015 Soul and Soul electric cars were built July 21, 2013, to January 8, 2015.
The broken gas pedal recall will begin about March 24, 2015. Kia dealers will add more support under the pedal stopper.
If you own one of the recalled 2014-2015 Soul or Soul electric cars, feel free to contact Kia customer service at 800-333-4542 and give them recall number SC116.