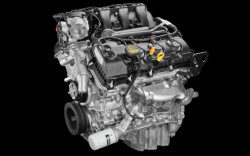 — Ford throttle body problems have caused Ford owners to file a proposed class-action lawsuit alleging the Delphi Gen 6 electronic throttle bodies cause the vehicles to enter "limp-home" mode.
Plaintiffs Janis Benkle and John Kovak say the affected Ford and Lincoln vehicles are equipped with 3.7-liter Ti-VCT engines with Delphi Gen 6 electronic throttle bodies that experience electrical problems with the powertrain control modules.
The lawsuit names the following vehicles that allegedly contain the defect.
2011-2015 Ford F-150
2011-2015 Ford Edge
2011-2015 Ford Mustang
2011-2015 Lincoln MKX
In February 2013, the National Highway Traffic Safety Administration (NHTSA) opened an investigation into alleged throttle body problems that caused Ford and Mercury vehicles to enter "limp-home" mode. However, the investigation involved different vehicles and engines than named in the Benkle and Kovak lawsuit.
Based on the results of the investigation, Ford found nearly 60,000 warranty claims related to throttle body problems and determined there was electrical connectivity problems in the electronic throttle body. The automaker didn't recall the vehicles, but a "customer satisfaction program" was started that extended warranty coverage for the throttle body.
Ford owners have complained about sudden "limp-home" problems, even at speeds of 70 mph.
"The contact owns a 2015 Ford F-150. The contact stated that while driving at 70 mph, the vehicle abruptly decelerated. The wrench and limp mode warning lights illuminated while the failure occurred. The contact was able to coast on to the road shoulder and restarted the engine however; the vehicle did not regain acceleration. The vehicle was towed to the dealer whom performed a diagnostic that located a failure code at the throttle body." - 2015 Ford F-150 owner / Mandeville, Louisiana
Other customers report the problem occurred without warning, even after paying hundreds of dollars for repairs.
"While driving my 2011 V6 Mustang the car will completely loose [sic] power. This has happened on the highway and on side streets. There is no warning. The wrench light comes on and the car is forced to idle. This can be very dangerous for people accelerating to merge and very dangerous on the highway to stop in the middle of the road or have to limp to the shoulder through traffic at idle. I have already paid $300 for a full throttle body service and the same thing is still happening." - 2011 Ford Mustang owner / Tomball, Texas
According to the lawsuit, Ford concealed knowledge of the alleged defect and has done nothing to correct the throttle body problems. The plaintiffs say Ford should recall, repair or replace the vehicles and extend the warranties.
The Ford throttle body lawsuit was filed in the U.S. District Court for the Central District of California - Janis Benkle, et al. v. Ford Motor Company.
The plaintiffs are represented by BG Law, Baron & Budd PC, and Wagstaff & Cartmell LLP.
CarComplaints.com has complaints about the Ford and Lincoln vehicles named in the throttle body lawsuit.