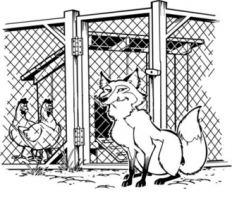 — Three consumer advocacy organizations have petitioned the National Highway Traffic Safety Administration (NHTSA) to establish and enforce vehicle safety features instead of allowing the auto industry to regulate itself.
The petition was submitted by Consumer Watchdog, the Center for Auto Safety and Joan Claybrook, former NHTSA administrator and now president emeritus of Public Citizen. The petition asks the agency to support "automatic emergency braking," a feature that has been proven to lower insurance injury claims by 35 percent or more.
With automatic emergency braking, a driver receives a warning in the event of an imminent forward crash. If the driver doesn't take action, the computer will intervene and apply the brakes without the driver doing anything.
In 2014, NHTSA and 10 automakers voluntarily agreed to eventually make automatic emergency braking standard on light-duty vehicles, but the agreement is voluntary and Fiat Chrysler, Honda and Nissan didn't take part.
On January 15, 2016, NHTSA announced a separate agreement with 18 automakers to create a voluntary program to improve safety. The agreement was created after weeks of secret talks between the government and the following automakers:
American Honda Motor Company
BMW of North America
FCA US
Ford Motor Company
General Motors
Hyundai Motor America
Jaguar Land Rover North America
Kia Motors America
Mazda North American Operations
Mercedes–Benz USA
Mitsubishi Motors North America
Nissan North America
Porsche Cars North America
Subaru of America
Tesla Motors
Toyota Motor North America
Volkswagen Group of America
Volvo Cars USA
The voluntary pact, put together behind closed doors, skips all legal channels and public input and is the very reason consumers don't trust the government, or automakers.
In a joint statement, Democratic Senators Edward Markey and Richard Blumenthal blasted the agreement as the reason automakers have continued to make and sell cars with known safety defects.
"From seatbelts to catalytic converters to airbags to fuel economy standards, automakers have proven time and time again that they do nothing voluntarily."
In the petition, the three consumer organizations say voluntary agreements drawn up in secret are not binding on any company or vehicle and can be abandoned at any time without anyone knowing. The agreements also can't be enforced by anyone, including the public, the government or any other agency.
Furthermore, the petition argues voluntary agreements are typically put together by the very people who want to "maximize profit and marketing concerns at the expense of robust consumer protection."
Can The Auto Industry Regulate Itself?
In 2009, over 36,000 businesses filed for bankruptcy in a five-month period, most of those small businesses that lost everything. Chrysler and General Motors? They went bankrupt and kept the doors open with billions of dollars loaned by the U.S and Canadian governments.
When Chrysler filed for bankruptcy in 2009, the Obama administration pressured companies that were owed money by Chrysler to accept much less than owed, then the government loaned Chrysler about $12 billion to keep the doors open. The Canadian government threw in almost $3 billion to help keep the automaker afloat.
Then there is General Motors, the automaker that went bankrupt in 2009 by reporting over $82 billion in assets but over $172 billion in debt. Enter the U.S. government that loaned GM over $50 billion in taxpayer money.
By the time the U.S. Treasury closed the GM matter in 2013 after selling all its shares of General Motors, taxpayers were left footing the bill for about $12 billion.
Since 2009, the "New GM" has been caught selling millions of vehicles with defective ignition switches that have killed and maimed hundreds of people. Those failures were concealed by GM for 10 years, a period beginning long before the government bailout.
Chrysler, now known as Fiat Chrysler Automobiles (FCA), has recently been hit with $200 million in fines for safety recall failures and for not reporting deaths and injuries over a 10 year period. All this beginning long before the government bailout.
Then there is Honda, one of the 18 automakers that signed the safety pact with NHTSA. In 2015, Honda was fined $35 million for failing to report 1,729 death and injury claims for a period of 11 years, then fined an additional $35 million for failing to report warranty claims for a period of 11 years.
Add to the mix Volkswagen, also part of the safety agreement and the company currently looking at potentially billions in government fines and over 500 lawsuits for cheating emissions tests for seven years until the automaker was caught by researchers at West Virginia University.
In all the above cases, none of the automakers came forward and admitted guilt until they were caught by outsiders and forced to admit guilt.
In 1966, NHTSA was created by Congress to enforce safety standards, and according to Congressional records, the creation of the safety agency was partly based on previously flawed self-regulation.
"The promotion of motor vehicle safety through voluntary standards has largely failed." - Congress, 1966
Read the voluntary agreement called Proactive Safety Principles 2016.