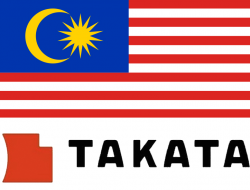 — Honda has confirmed exploding Takata airbags were involved in two crashes that killed two drivers of Honda City vehicles in Malaysia, one death that occurred on April 16 and the other on May 1, 2016. Although no official cause of death has been determined, Honda says the driver-side airbag inflators exploded in both cars.
According to the Royal Malaysia Police and Honda, the April 16, 2016, crash occurred in Sabah state and involved a Takata single-stage (SDI) driver-side airbag inflator in a 2006 Honda City. The vehicle was included in a Honda airbag recall in May 2015 but allegedly was never repaired.
The May 1 death occurred in a 2003 Honda City in Kedah state and also involved a driver's side SDI inflator. The car had been recalled in December 2014, but records indicate recall repairs were apparently never completed.
Honda says it won't release personal information out of respect for the families.
If it's determined the exploding airbag inflators were the cause of the Malaysian deaths, it won't be the first time Honda City drivers have been killed by Takata airbags.
In July 2014, Law Suk Leh, 42, was eight months pregnant and driving her 2003 Honda City car in East Malaysia when she hit another vehicle at an intersection.
Although her Honda City was traveling about 20 mph, the Takata airbag deployed and the metal inflator ruptured, sending sharp metal into Leh's neck.
She died from a severe puncture wound from a 1-inch diameter piece of metal launched from the airbag inflator. Although Leh was deceased, her unborn daughter (Elsa Mia Law Caido) was delivered at the hospital but died three days later from injuries she suffered in the crash.
The news of the Honda City deaths arrives at the same time American safety regulators announced a massive expansion of Takata airbag inflator recalls in the U.S.
The National Highway Traffic Safety Administration says an additional 35-40 million Takata airbags will be recalled to replace inflators that do not have a drying agent added to the explosive chemical, ammonium nitrate. Without the drying agent, the ammonium nitrate can be altered to create an explosive force too strong for the airbag inflators to handle.