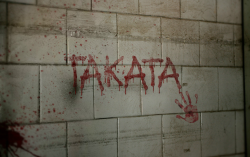 — Takata is making itself look bad again based on documents released by the National Highway Traffic Safety Administration (NHTSA) that show hundreds of airbag inflators ruptured during testing. The report was mandatory based on an agreement Takata signed to answer to safety officials about the internal workings of the airbag manufacturer.
NHTSA says the airbag inflators came from recalled cars brought back to dealers to have the inflators replaced. Safety regulators tested 245,000 recalled inflators and 660 exploded during the tests, shooting shards of metal from the airbags originally designed to protect people in a crash.
Instead, Takata airbags are blamed for at least 14 deaths and more than 140 injuries, not to mention the recalls of tens of millions of vehicles. The airbags kill and maim people because of the metal airbag inflators that contain a chemical called ammonium nitrate, a chemical that is cheap to use but dangerous when exposed to moisture.
After multiple investigations, scientists determined that over time, heat and humidity can affect the inflators and make the ammonium nitrate unstable. The resulting airbag deployment is more similar to a grenade exploding in your face, sending hot sharp pieces of metal into vehicle occupants.
News of the inflator test results won't be a comfort to millions of vehicle owners who continue to wait for their cars to be repaired. Consumers have spent months with difficult choices to make, to drive the dangerous vehicles or park them. For some owners, parking the cars isn't an option and paying for rental vehicles is out of the question.
Takata and the affected automakers are concentrating on areas where heat and humidity are highest, but it's still a challenge when about 70 million airbags much be repaired in the U.S. by 2019. And worldwide the total is closer to 100 million.
Another tidbit of information from the documents is the revelation that Takata didn't mention anything about an airbag inflator that exploded in Switzerland in 2003, only three years after the inflators were manufactured.
U.S. safety regulators weren't notified about the ruptured inflator and Takata thought nothing of it, saying there was nothing wrong with the inflators, but admitted the design was changed as a result of the rupture. Takata also says it wasn't required to report the problem to NHTSA because the inflator was manufactured outside a specified period, and NHTSA didn't request information during that time period.
Takata says it needs more cash to stay afloat, but it's unlikely its auto airbag customers will step in to help. Honda, Takata's largest airbag customer in the automotive world, got tired of Takata's lies and threw out the company. Other automakers say they will no longer use any airbags from Takata if the inflators don't use a drying agent to protect chemicals from moisture.