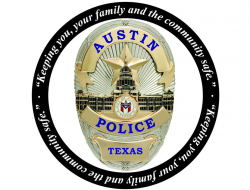 — Austin police Ford Explorers are reappearing on the streets as Ford continues to repair carbon monoxide leaks.
Texas officials pulled 400 Explorer Police Interceptors after suspected carbon monoxide poisoning incidents that involved police officers.
In February 2017, Austin police issued a safety bulletin that said officers were sickened by carbon monoxide while driving Explorers, with one incident causing a minor crash.
The carbon monoxide problems caused Austin police officials to equip all the Explorers with carbon monoxide detectors, then finally pull all the vehicles out of service. The police incidents caused at least two officers to file lawsuits against Ford claiming carbon monoxide caused severe health problems.
Austin officials say in addition to 397 police vehicles taken out of service, another 42 Ford vehicles used by other city departments were taken off the streets.
Because of reports and fears of police officers across the country who were driving Ford Explorer police vehicles, Ford created a special program for Ford Police Interceptor Utility vehicles, including sedans and Explorer SUVs.
In Austin, Ford technicians inspected the SUVs and if problems were discovered, local Ford dealers replaced the straight exhaust tips with exhaust tips that point downward. In addition, dealerships sealed the liftgates and any gaps created when police equipment was installed.
The customer satisfaction program also includes Ford providing new air conditioning calibration that brings in more fresh air during heavy acceleration typical of police driving. Dealers will also check engine diagnostic codes that could indicate problems with the exhaust manifolds.
Austin officials further say a reported alarm from a carbon monoxide detector after repairs were made turned out to be a false alarm. The vehicle was returned for additional testing and it was determined the problem was caused by the vehicle's auxiliary power unit that had a low battery. This had triggered a false positive on the carbon monoxide alarm in the vehicle.
Austin police still have a long wait until all the Ford vehicles are back on the job as only 44 vehicles have been returned to service to date, with another 18 in the testing phase. Each vehicle will undergo at least 20 hours of police testing before being returned to regular service.
To prevent a massive fleet-wide removal of vehicles from the roads in the future, the city of Austin says future vehicle purchases will involve a diverse selection of vehicles.