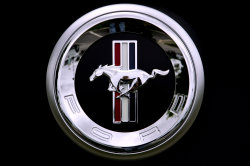 — A Ford sudden deceleration lawsuit alleges a host of vehicles have defective electronic throttle body control systems that cause the vehicles to suddenly and dangerously lose power.
If certified as a class-action, the Ford sudden deceleration lawsuit will include all consumers who purchased or leased one of the following vehicles:
2011-2014 Lincoln Mark LT (3.5L and 3.7L engines)
2011-2016 Lincoln MKX (3.7L engine)
2013-2016 Lincoln MKZ (3.7L engine)
2013-2016 Lincoln MKT (3.7L engine)
2013-2015 Lincoln MKS (3.7L engine)
2011-2016 Ford Edge (3.5L engine)
2011-2014 Ford Edge (3.7L engine)
2015-2016 Ford Mustang (3.7L engine)
2011-2014 Ford Mustang (including GT and Shelby models)
2013-2015 Ford Taurus (3.5L engine)
2011-2014 Ford F-150 (3.7L engine)
2015-2016 Ford F-150 (3.5L Duratec V6 engine)
2011-2016 Ford Explorer (3.5L Duratec V6 engine)
The lawsuit was filed by Silvia Franco, who says she bought a 2012 Ford Explorer with a 3.5L Duratec V6 engine in 2014. The plaintiff says she was driving in June 2016 when the SUV suddenly and without warning experienced a "sudden unintended deceleration" (SUD) event. Since that first time, Franco has allegedly experienced two other SUD events while driving her Ford Explorer.
The plaintiff says she would not have purchased her Ford Explorer if she knew it was unsafe and potentially deadly to her and others. In addition, according to the lawsuit, Ford has marketed and sold vehicles with defective electronic throttle body control systems since 2009 and failed to take measures to protect consumers.
In August 2012, the North Carolina Consumers Council (NCCC) petitioned the National Highway Traffic Safety Administration (NHTSA) for a defect investigation into throttle body failures in 2005-2012 Ford Escapes. Ford dealers allegedly attributed the defect to trouble codes P2111 and P2112 in the onboard computer indicating the electronic throttle actuator control was sticking open or closed.
In February 2013, NHTSA opened an investigation into 725,000 Ford Escape, Fusion, Mercury Mariner and Milan vehicles after complaints about surging engines and stalling, allegedly caused by electronic throttle bodies.
Ford told NHTSA that any throttle body problems did not present an unreasonable risk to safety because if the problem occurs, a driver has the ability to get the vehicle off the road.
In February 2014, the government said Ford wouldn't need to order a recall because the automaker agreed to begin "customer satisfaction program" 13N03 to fix throttle body problems.
The plaintiff says Ford admitted sudden deceleration problems when the automaker started the program, but even then only certain vehicles (2009-2013 Ford Escape, Ford Fusion, Mercury Mariner and Mercury Milan) were included in the program.
The lawsuit says the program didn't mean much because without an official recall Ford didn't have to fix all affected vehicles and wasn't forced to automatically inform owners about the program. Instead, the customer satisfaction program allegedly only extended warranty coverage for the electronic throttle body, making an owner wait until the parts broke before the vehicle would be repaired.
Ford blamed the sudden deceleration events on a buildup of material on the contacts of the throttle bodies that caused a loss of connectivity and engine power, something Ford could allegedly repair by a software update. However, according to the lawsuit, this still left a defective electronic throttle body to cause sudden unintended deceleration events.
The plaintiff wants Ford to pay damages and equitable relief, fix all vehicles named in the lawsuit by replacing the electronic throttle bodies, inform consumers through advertising campaigns about the dangers of sudden unintended deceleration and educate consumers about their pre-purchase or pre-lease legal rights once all the facts are known.
The plaintiff claims millions of owners and lessees are in danger because Ford refuses to act morally and is choosing profit before responsibility.
The Ford sudden deceleration lawsuit was filed in the U.S. District Court for the Southern District of California - Silvia Franco, et al, v. Ford Motor Company.
The plaintiff is represented by Blood Hurst & O'Reardon LLP, Nicholas & Tomasevic, LLP, and Barnow and Associates, P.C.
Read what owners have told CarComplaints.com about the Ford and Lincoln vehicles: