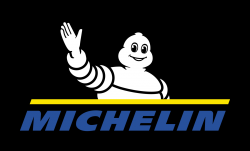 — Michelin XZU-3 305/85/R22.5 tires won't be investigated by federal safety regulators after they concluded a 2012 recall of the tires was adequate.
The National Highway Traffic Safety Administration (NHTSA) received a petition from an employee of Intercity Transit who claimed the Michelin XZU-3 305/85/R22.5 Load Range J transit bus tires lose air rapidly.
The petitioner claims tire failures occur on steer and drive wheel positions of both new and retread tires, with a lab concluding the tires failed due to corrosion and degradation of the ply strands.
NHTSA contacted Michelin and learned the initial tread life of the tire is 60,000 to 100,000 miles and the casing life is two to four years with one to three retreads. The tires haven't been made since 2014 and there likely aren't many in use today, although a total of 17,000 were originally manufactured.
The 2012 tire recall had been issued because the casings could fall apart and cause rapid air loss, a problem the automaker fixed by replacing the tires. The company updated the bead design specifications and since 2012 no complaints have been received.
NHTSA says the tires mentioned in the defect petition were produced after the bead design was corrected.
In denying the petition to investigate, NHTSA believes any tire failures after the 2012 recall were not caused by defects in the materials, but due to bus companies overloading their vehicles beyond what the tires could handle.
"In our view, a defects investigation is unlikely to result in a finding that a defect related to motor vehicle safety exists, or a NHTSA order for the notification and remedy of a safety related defect as alleged, at the conclusion of the requested investigation." - NHTSA
Safety regulators say they will continue to monitor any reports of problematic Michelin tires and take action if warranted.
Although NHTSA's decision is good news for Michelin, a different major tire company is awaiting a decision about what NHTSA concludes about an investigation into motorhome tires.
Goodyear G159 tires are not only under the government's microscope, but the tires are also the focus of lawsuits that allege the tires were never meant to cope with the high heat of highway driving.