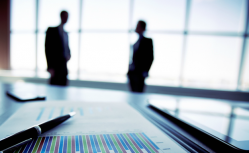 — Volkswagen has agreed to settle an investor lawsuit for $48 million after the automaker was sued by the Arkansas State Highway Employees' Retirement System and the Miami police pension fund.
If the settlement is approved by a federal judge, the $48 million would go to investors who bought shares between November 2010 and January 2016.
The investors allege VW executives knew about the emissions fraud committed against consumers, governments and shareholders, but the execs held their tongues until they were pushed to admit their crimes.
The lawsuit was filed in 2016 following Volkswagen's admission that it cheated official emissions test machines for at least seven years, finally leading to billions of dollars in penalties, vehicle buybacks and compensation to diesel owners.
Worldwide the emissions scandal affected about 11 million VW, Audi and Porsche vehicles, with about 600,000 of those diesel vehicles located in the U.S.
Volkswagen originally tried to convince the judge to dismiss the case by claiming everything issued to investors came out of German headquarters and legal complaints filed in the U.S. "do not satisfy elements of a U.S. securities claim."
But U.S. District Judge Charles Breyer only narrowed the suit by admitting statements made by VW after former CEO Martin Winterkorn was allegedly told of the emissions scheme.
Winterkorn was later charged by U.S. prosecutors for conspiracy and wire fraud, but he will likely never face justice here because Germany won't extradite its citizens to the U.S.
VW says it decided to settle the investor lawsuit to put the matter to bed and avoid the huge costs of prolonged litigation.