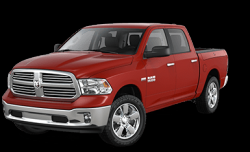 — A week after Chrysler recalled its 2015 Chrysler 200 for wiring harnesses that could melt and catch on fire, the car is recalled again because the shocks could break. Chrysler says 16,000 model year 2015 Chrysler 200, 2014 Jeep Cherokee and Ram 1500 vehicles have rear shocks that can detach from the vehicles because of bad welds.
Chrysler opened an internal investigation in June after a report that a rear shock ring supplied by Hitachi had split. Hitachi said a secondary supplier incorrectly welded four tubes used for the shock rings.
Although a detached shock could do serious damage to the body or tire, Chrysler is unaware of any complaints, accidents or injuries related to the defect.
The recall should begin this month (August) and will require that Chrysler dealers inspect the shocks for any bad welds. Any bad shocks will be replaced, and if you have already paid to have that done, Chrysler will reimburse you once you show proof of the repairs.
If you own one of the recalled Chrysler 200, Jeep Cherokee or Ram 1500s, contact Chrysler customer service at 800-853-1403 and give them recall number P37.
Read owner-reported complaints about the vehicles named in the Chrysler recall: