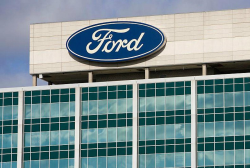 — A Ford PowerShift transmission lawsuit alleges Fiesta and Focus cars suffer from bucking, jerking, shuddering and other defects related to the dual-clutch transmissions.
The lawsuit includes 2012-2016 Focus and 2011-2016 Fiesta vehicles with allegedly defective dual-clutch PowerShift transmissions that slip and suffer from premature internal wear, delays in downshifting and delayed acceleration.
The consolidated lawsuit alleges Fiesta and Focus owners take their vehicles to dealerships within warranty periods but are told the transmission problems cannot be fixed. The plaintiffs say the PowerShift transmissions have defects that have existed since the cars were built, but Ford is lost on what to do about the problems.
According to the lawsuit, Ford knew about the defective transmissions as early as 2010 and failed to disclose the defects to customers before they purchased or leased their vehicles. In addition, Ford actively concealed and continues to conceal the PowerShift transmission problems by telling customers the symptoms are just part of "normal driving conditions."
The lawsuit says Ford issued multiple technical service bulletins to its dealers about known problems with the PowerShift transmissions and also issued two customer satisfaction programs that simply offered additional "ineffectual repairs." In addition, customers who had work done on their cars allegedly continued to experience transmission problems.
While bulletins were sent to dealers, Ford allegedly provided separate documents to customers saying the kicking, bucking, shuddering and other occurrences of transmission problems were nothing to worry about.
Ford has allegedly replaced thousands, if not tens of thousands, of PowerShift transmissions, clutches, or both due to early catastrophic transmission failure, yet continues to deny the transmissions are defective.
The PowerShift transmission is different than a traditional manual transmission where the driver presses and releases a clutch pedal to engage and disengage the engine from the transmission. In contrast, the typical automatic transmission uses a torque converter for the manual transmission's clutch, transmitting power from the engine to the transmission through the use of fluid.
While typical automatic transmissions offer increased convenience, they are generally less fuel efficient and slower shifting.
Ford marketed and sold its PowerShift transmissions as a "best of both worlds" alternative, offering a manual transmission's fuel economy with the automatic transmission's ease of operation and shift quality.
The plaintiffs say Ford's PowerShift transmission, while sometimes referred to as an automatic, is actually a set of computerized manual transmissions that lack a torque converter, instead using two "dry" clutches to directly engage and disengage the engine with and from the transmission.
Similar "automated manual" transmissions on the market use "wet" clutches bathed in oil, but Ford's PowerShift transmission clutches lack the oil pumps and other components of a "wet" clutch system, and instead operate "dry."
According to the lawsuit, Fiesta and Focus owners are in constant danger on the roads because of problems with the cars suddenly lurching forward, accelerating out of no where, experiencing delayed acceleration and a sudden loss of forward propulsion.
Even more troubling to owners, the transmissions can cause a failure of the cars to downshift and failures in deceleration when the brakes are depressed.
Ford has faced previous PowerShift transmission lawsuits from upset owners, including a class-action filed in 2015 and currently waiting for final settlement approval.
The plaintiffs are represented by the Liblang Law Firm, P.C., and Stern Law, PLLC.
CarComplaints.com has owner-reported complaints about transmission problems in the Ford Focus and Ford Fiesta:
Ford Focus Transmission Problems - 2012 / 2013 / 2014 / 2015 / 2016
Ford Fiesta Transmission Problems - 2011 / 2012 / 2013 / 2014 / 2015 / 2016