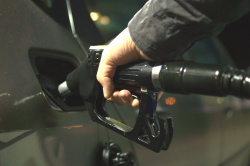 — Two settlements totaling $395 million against Hyundai and Kia have been successfully appealed as the 9th Circuit Court of Appeals found the lower court made errors that allowed the settlements.
Those errors may have certified the two cases as class actions when they shouldn't have been.
Hyundai and Kia were sued after the Environmental Protection Agency (EPA) said Hyundai and Kia would lower their fuel economy (mpg) estimates for the majority of their 2012 and 2013 models.
The EPA audited the vehicles after complaints about mileage estimates and EPA testing showed discrepancies in the estimates provided by the automakers. The mileage estimates on most window stickers were reduced by 1 to 2 mpg, although for the Kia Soul it was about 6 mpg.
Multiple lawsuits were filed against the automakers and consolidated in the U.S. District Court for the Central District of California.
By the end of the consolidated class-action lawsuits, Kia agreed to pay each affected owner about $667 and Hyundai owners would receive about $353, totaling about $395 million for both companies. However, lawyers for those owners would receive about $9 million.
Hyundai and Kia owners objected to the final settlement terms which they saw as practically meaningless compared to what their attorneys would be paid.
In a 2 to 1 ruling, the appeals court ruled the lower court shouldn't have included customers who never saw any misleading advertising because they purchased used cars.
Two judges also had questions if the combined lawsuits should have been certified as nationwide class-action lawsuits because states have different consumer protection laws. Additionally, the lower court allegedly didn't do enough to make sure the $9 million in attorney fees were fair.
The appeals court sent the matter back to the lower court judge for reconsideration.
CarComplaints.com has thousands of complaints about Hyundai and Kia vehicles.