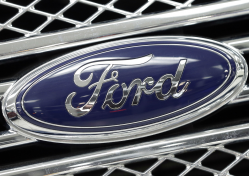 — A Ford Fusion and Mercury Milan soft brake pedal investigation has been upgraded and expanded to include more model years and an extra model, the Lincoln MKZ.
The National Highway Traffic Safety Administration (NHTSA) says more than 1 million model year 2006-2012 Ford Fusion, Lincoln MKZ and 2006-2011 Mercury Milan vehicles are now included in the investigation.
NHTSA opened the original investigation in December 2016 based on soft brake pedal complaints in 2007-2009 Ford Fusion and Mercury Milan vehicles. Owners reported that following activation of the anti-lock braking systems, the brake pedals went low to the floors and owners were surprised by how long it took to stop the vehicles.
Safety regulators learned additional model years were also experiencing brake problems and the Lincoln MKZ was added after similar complaints were made about that model.
The cause of the problem appears to be the anti-lock braking system hydraulic control units manufactured for Ford by Continental Automotive Systems.
NHTSA believes the hydraulic control valves can become corroded and stuck, causing soft brake pedals and longer stopping distances. In some cases, braking returns to normal when the valves subsequently become unstuck, causing an intermittent condition that makes a correct diagnosis difficult.
Owners report the difficulty in diagnosis leads to multiple soft brake pedal incidents and constant changes of various braking components in an effort to repair the problems.
NHTSA has received 544 complaints about the braking problems, with 26 owners who claim the soft brake pedals caused crashes, in addition to three alleged injuries. Ford also reports seven crash incidents but zero injuries.
Federal investigators were able to recover affected brake components in some of the vehicles that were involved in crashes, and engineers confirmed stuck valves and corrosion of the zinc control valves.
On Ford's side, engineers discovered a gelatinous material that prevented control valves from properly returning to the closed positions after actuation. The automaker also found the gelatinous material likely occurred when brake fluid hit the valve coating.
Affected owners complain about the dangers of soft brake pedals, but Ford claims the brake circuits will still respond if the brake pedals are pushed hard enough and no risk to safety exists.
NHTSA says the preliminary evaluation has been upgraded to an engineering analysis to determine if a safety defect exists.
CarComplaints.com will update our website with results of the investigation.