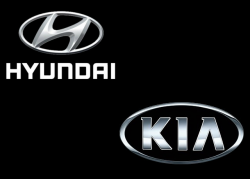 — Airbag failures in 2011 Hyundai Sonatas and 2012-2013 Kia Fortes have killed four people and injured six, causing the National Highway Traffic Safety Administration (NHTSA) to open a federal investigation into the airbag failures.
The government says about 425,000 Hyundai and Kia cars are affected by the investigation.
NHTSA says four crashes involved 2011 Hyundai Sonatas and two crashes occurred with 2012-2013 Kia Forte cars, with one Forte crash occurring in Canada.
Hyundai recalled 155,000 model year 2011 Sonata cars less than two weeks ago because of alleged problems with electrical overstress inside the airbag control units.
Recall documents filed by Hyundai with the government show the automaker admitted crash incidents where the airbags failed, but nothing in those documents mention deaths Hyundai was fully aware had occurred.
One crash that killed the Hyundai driver occurred in March 2016 when a 2011 Sonata and a 2000 Ford Expedition collided head-on while traveling more than 40 mph in Omaha, Nebraska.
In a July 2013 crash of a Kia Forte, both front airbags failed to deploy in the head-on impact that killed the passenger and seriously injured the Forte driver. According to the report, Kia later determined the airbag control module had failed.
Airbag control units are used to detect crash signals and tell the airbags when to deploy, but electrical overstress on the integrated circuits located in the control units will cause the signals to be lost and the airbags to fail.
Although Hyundai says the recall will begin in April, the automaker admits it doesn't know how to fix the problem, something NHTSA says influenced its decision to open the airbag investigation.
The automaker says it is working with the airbag control unit supplier, ZF-TRW, to determine what is causing the electrical overstress incidents and how to correctly and permanently repair the cars.
NHTSA says it's aware of a previous Fiat Chrysler (FCA) recall where electrical overstress appeared to be the cause of airbag failures, and the same supplier (ZF-TRW) named in the Chrysler recall is the same supplier being looked at in the Hyundai investigation.
In September 2016, FCA announced a recall of 1.9 million cars and SUVs after airbag failures killed three people and injured five.
NHTSA says it's checking with other automakers to determine if they have experienced similar airbag problems caused by ZF-TRW components.
CarComplaints.com will update our website with results of the Hyundai/Kia airbag failure investigation.