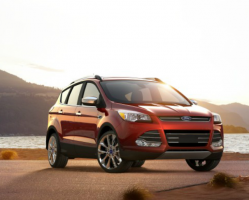 — The National Highway Traffic Safety Administration (NHTSA) has finally responded to a Ford power steering defect petition that was filed more than three years.
The petition was filed in April 2015 following a May 2014 recall of 915,000 model year 2008-2011 Ford Escape and Mercury Mariner SUVs to fix power steering problems. At the time of the recall, NHTSA said five crashes and six injuries had been reported.
As a remedy to the problem, Ford told its dealers to check for diagnostic trouble codes related to the power steering control modules. If no problems were found, dealers were instructed to update the software for the power steering and instrument cluster modules.
Dealers were told to either replace the torque sensor or the power steering control module if trouble codes were discovered.
In addition to preventing a loss of power steering, Ford said a driver would see and hear warnings if steering problems did arise. However, the SUV would need to be quickly taken to a dealer if warnings activated or else power steering would be lost when the SUV was shut down and restarted.
Owners reported continued problems after the recall and in some cases allegedly paid up to $1,500 for repairs that should have been taken care of during the recall.
Ford reported that through the end of 2017, 591,749 vehicles had been repaired, including 12,107 receiving torque sensor replacements, 6,532 receiving steering column replacements and 573,110 receiving software updates.
NHTSA looked at complaints and found a low frequency of complaints about torque sensor failures that caused a loss of power steering while driving.
In addition, safety regulators claim the risk of crashes involving serious property damage or injury has significantly decreased in vehicles that were repaired under the recall.
NHTSA admits the petitioner is frustrated by the steering problems, but safety regulators say there is no reason to approve the petition to investigate because the remedy Ford provided removed any safety risk.
Read what owners have to say about the vehicles named in the petition: