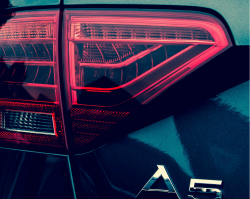 — Four Audi engineering managers have been indicted in the U.S. for their role in installing and concealing emissions "defeat devices" meant to fool regulators, the public and emissions tests. The four are accused of conspiracy, violations of the federal Clean Air Act and wire fraud in the 12-count indictment.
Federal documents claim multiple 3-liter Audi vehicles from 2009-2015 contained emissions defeat devices because the four men did nothing to stop the illegal activity.
Those Audi models named in the indictment include the A6, A7, A8, Q5 and Q7.
Court documents say Carsten Nagel was the boss of Audi's engine testing division from 2002 to 2017, while Stefan Knirsch worked in the same capacity from 2013 to 2015.
Prosecutors say Richard Bauder led Audi's diesel engine development unit from 2002 to 2012, and Axel Eiser held the same position at a different German location from 2009 to 2013.
Mr. Eiser was in the news in 2016 when a German media report alleged an internal Audi memo had Eiser talking about a "cycle-optimized shift program" that needed "to be designed to be 100% active on the dyno [test machine], but only 0.01% in the hands of the customer."
According to the report, the "shift program" referred to by Eiser was an emissions defeat device used to fool emissions test machines.
According to prosecutors, the Audi managers knew there wasn't enough room for a large tank to hold AdBlue, a chemical required to destroy nitrogen oxide emissions. Documents suggest room for sound systems made it necessary to use smaller AdBlue tanks that didn't take long to empty of the AdBlue.
The managers allegedly knew the only way to pass emissions tests was to install special software that made the vehicles legal in lab settings but illegal during routine driving. The indictment also alleges the Audi managers knew the diesel vehicles emitted nitrogen oxides up to 22 times above legal levels.
Germany won't extradite its citizens to the U.S. for prosecution because the German constitution forbids it, something that has been a barrier for U.S. prosecutors concerning other Audi and VW executives.
Additional VW employees indicted in the U.S. include Giovanni Pamio, Heinz-Jakob Neusser, Jens Hadler, Richard Dorenkamp, Bernd Gottweis and Jürgen Peter, all charged with conspiracy and Clean Air Act violations.
Former VW CEO Martin Winterkorn is also safely tucked away outside the U.S. even though he is charged with wire fraud and conspiracy by the U.S. Justice Department.
A few executives indicted by the U.S. are currently in prison, but only because they were arrested while they were still on U.S. soil.
Former Volkswagen manager Oliver Schmidt was sentenced to 7 years in prison and fined $400,000, and engineer James Liang was sentenced to 40 months in federal prison.