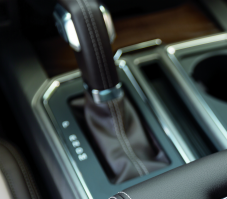 — Ford automatic transmission problems have caused a class action lawsuit which alleges the 10R80 10-speed automatic transmissions cause the vehicles to lunge, jerk, clunk and hesitate between gears.
According to the lawsuit, the Ford vehicles are "not fit for their intended purpose of providing consumers with safe and reliable transportation."
The Ford class action lawsuit includes the following models equipped with 10R80 automatic transmissions.
2017 to present Ford Expedition
2017 to present Ford Mustang
2017 to present Ford Ranger
2017 to present Ford F-150
2017 to present Lincoln Navigator
The Ford transmission class action includes:
"All persons in the United States and its territories who formerly or currently own or leased one or more vehicles with a 10R80 10-speed automatic transmission."
Ford allegedly knew or should have known the vehicles have defects in the automatic transmissions that cause harsh and erratic shifting. The lawsuit further alleges some customers complain the automatic transmission problems cause a loss of power.
Ford has also allegedly refused to recall or replace the automatic transmissions, and dealerships allegedly tell owners the vehicles are performing normally.
According to the plaintiffs, dealers will sometimes reprogram the transmission control modules or powertrain control modules, but Ford admits this "may result in firmer than normal upshifts and downshifts."
Actions Caused by Ford Automatic Transmission Problems
The class action lawsuit references Ford transmission recalls, including in February 2019, May 2019, and in April 2020.
The class action lawsuit also references technical service bulletins issued by Ford to dealerships regarding the automatic transmissions.
The Ford automatic transmission lawsuit was filed by these plaintiffs:
Larry Boggan / Alabama / 2021 Ford Mustang
Brian and Kelly Wolfe / Alabama / 2020 Ford Expedition
Bridgett Thompson / Alabama / 2019 Ford Expedition
James Grier / Alabama / 2019 Ford F-150
Although the plaintiffs contend their automatic transmissions have "potentially life-threatening safety" problems which lowered the values of the vehicles, none of the plaintiffs claim their vehicles were inspected, diagnosed or repaired by any dealership or mechanic.
The Ford automatic transmission class action lawsuit was filed in the U.S. District Court for the Northern District of Alabama: Boggan, et al., v. Ford Motor Company.
The plaintiffs are represented by Milberg Coleman Bryson Phillips Grossman, PLLC, The Carlson Law Firm, P.C., Brent Coon & Associates, and Wallace Miller LLP.