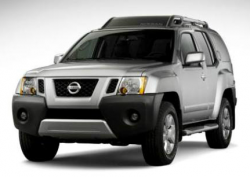 — A Nissan timing chain lawsuit accuses Nissan of manufacturing some of its most popular models with defective timing chain tensioning systems.
Currently the class-action lawsuit includes all current and former Nissan owners and lessees who reside in New York, Florida, Maryland and New Jersey. However, it's possible the lawsuit could be expanded to include Nissan owners in other states.
The Nissan timing chain lawsuit names the affected vehicles as the following:
2004-2006 Nissan Altima (with 2 VQ35 engine)
2004-2009 Nissan Quest
2004-2008 Nissan Maxima
2005-2010 Nissan Frontier (with VQ40 engine)
2005-2010 Nissan Xterra
2005-2010 Nissan Pathfinder
The lawsuit alleges numerous parts are defective, including the primary timing chain tensioner, primary timing chain guide, secondary timing chain tensioners and secondary timing chain tensioner shoes.
Five lead plaintiffs claim the Nissan vehicles have timing chain systems prone to early failure that can cause a huge expense for repairs. The plaintiffs claim failure of the timing chain can cause extensive damage to the car, including to the catalytic converter and destruction of the engine.
"Traveling at 65 mph on the highway my new timing chain failed causing "catastrophic engine failure" on a car for which I am diligent about maintenance. Again, almost killed on the highway! Had to buy a brand new ENGINE at a cost of $8100!" - 2006 Nissan Pathfinder owner / Lewiston, Maine
The lawsuit alleges Nissan knew or should have known since 2004 the timing chain tensioning systems were prone to early failure but concealed that fact from consumers.
The plaintiffs claim Nissan tried to conceal the allegedly defective timing chains by sending technical service bulletins to dealers describing problems with the timing chain systems. Nissan owners who complained about their timing chains were offered "goodwill" adjustments to help with the cost of repairs. However, owners who didn't complain had no idea about problems with the timing chains.
The lawsuit further accuses Nissan of failing to provide a permanent fix for the defective timing chain tensioning systems so the warranty period on the vehicles would expire before owners knew of the problems. This left owners with shelling out the money for repairs and replacement parts.
The Nissan timing chain lawsuit was filed in the United States District Court for the Eastern District of New York - Vincent Chiarelli, Philip Dragonetti, Michele Maszon, Todd Maszon and Chris Santimauro vs. Nissan North America Inc. and Nissan Motor Co., Ltd.
The plaintiffs are represented by Kantrowitz, Goldhamer & Graifman, P.C.
Read timing chain and other engine complaints about the Nissan vehicles named in the timing chain lawsuit: