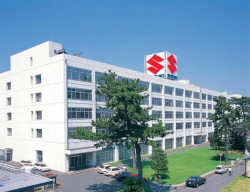 — Suzuki is recalling two million vehicles in Japan after investigators discovered the automaker falsified fuel economy data, used uncertified workers for final vehicle inspections and failed to perform necessary inspections of the braking systems.
Suzuki says there is no evidence any of the affected vehicles were exported to the U.S., but the failures will still cost more than $700 million to remedy.
In 2016, Suzuki announced it found problems with more than two million vehicles that suffered from unintentional problems related to fuel economy estimates. The recall may include as many as 25 models although Suzuki didn't say which ones are affected.
The 2016 announcement said 16 models had "discrepancies" in their safety, fuel economy and emissions tests. The automaker also said at the time there were no plans to recall any of the vehicles.
Suzuki now says workers certified vehicles even though they didn't pass Japanese vehicle safety standards. And it wasn't just Suzuki's vehicles affected by the fraud as the automaker says the recall includes components manufactured by Suzuki for Mazda, Mitsubishi and Nissan.
Japanese regulators say they are concerned about Suzuki's lackluster attitude toward Japanese regulations, but Suzuki says it will hold executives responsible for the mess and cut their pay in an effort to ensure future vehicles are in compliance with Japan's laws.
Additionally, production lines will be slowed up to 5 percent so the cars undergo accurate and legal inspections.
It's another setback for a Japanese automaker that got caught up in the aftermath of Volkswagen's emissions sins. Thanks to VW and its emissions scandal, regulators in various countries asked automakers to prove they were in compliance.
Caught up in the mess are Nissan employees who falsified documents, Subaru and its falsified inspections, BMW and Porsche and their falsified documents and Mitsubishi and its admission of falsifying fuel economy data.