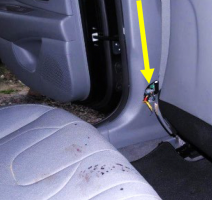 — Hyundai exploding seat belt pretensioners caused several recalls and an investigation by federal safety regulators to determine if the Hyundai and Kia pretensioner recalls were adequate to fix more than 400,000 of these vehicles:
2020-2022 Hyundai Accent
2021-2022 Hyundai Elantra and Elantra HEV
2021-2022 Hyundai Santa Fe HEV
2022-2023 Hyundai Santa Fe PHEV
2020-2022 Hyundai Venue
2021-2023 Genesis G80
2023 Genesis G80 EV
2023 Genesis G90
2023 Genesis GV60 EV
2022-2023 Genesis GV70
2021-2023 Genesis GV80
2021-2022 Kia Sorento HEV
2022 Kia Sorento PHEV
(Read below about those Hyundai and Kia recalls)
The seat belt pretensioner investigation was opened by the National Highway Traffic Safety Administration, a probe known as a "recall query."
Seat belt pretensioners are installed in vehicles to hold occupants against the seat belts and seats in crash impacts. They also help secure occupants in place so the airbags can do their job.
But a pretensioner uses a small pyrotechnic explosion to deploy the pretensioner in a crash. In the Hyundai and Kia models, occupants were injured when the seat belt pretensioners exploded.
The photo above shows an exploded Hyundai pretensioner which sent shrapnel into the leg of a rear seat occupant.
NHTSA knew of three incidents where front seat belt pretensioners exploded and caused injuries.
Safety regulators met with Hyundai/Kia several times and performed tests of the pretensioners.
Hyundai confirmed the seat belt pretensioners exploded due to "over-pressurization of the pretensioner pipe that can cause metal fragments to enter the vehicle occupant compartment, which can result in injury to vehicle occupants."
According to NHTSA, the agency believes the Hyundai and Kia seat belt pretensioner recalls will take care of the problems.
Kia Exploding Seat Belt Pretensioner Recalls
Hyundai Exploding Seat Belt Pretensioner Recalls