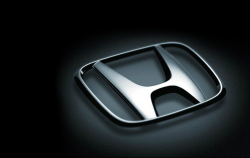 — A driver in Malaysia has been killed in a crash where the driver-side frontal Takata airbag inflator exploded in a Honda City car. However, this time the passenger-side frontal airbag exploded at the same time.
Although both airbag inflators ruptured, authorities haven't yet determined an official cause of death.
It's at least the 23rd death caused by the metal inflators that can explode into shrapnel and maim and kill occupants, with most of the worldwide fatalities occurring in Honda vehicles.
Honda says the May 2018 crash occurred in a 2004 Honda City car, the same model involved in previous Malaysian crashes that involved ruptured Takata airbag inflators.
Honda inspected the car and airbags with the Royal Malaysia Police and concluded the car was included in a Malaysian recall in May 2015 for replacement of both frontal airbags. Honda says "several" notification letters were sent to the owners of the car but the repairs were never made.
Honda Malaysia says it has done just about everything possible to contact customers and convince them to have the Takata inflators replaced. According to the automaker, it has sent more than 3.2 million letters and 3.6 million text messages to customers, in addition to placing nearly 72,000 phone calls.
As of May 29, 2018, Honda Malaysia has replaced about 75 percent of the recalled Takata inflators, and specifically in the 2003-2008 Honda City cars the completion rate is nearly 80 percent.
Although the official cause of death hasn't yet been established in this latest crash, other deaths in Malaysia were directly tied to the airbag inflators, and all in Honda vehicles.
In 2014, Law Suk Leh suffered a severe puncture wound in her neck from a 1-inch diameter piece of metal from the Takata airbag inflator when it exploded. Although Leh was deceased, her unborn daughter (Elsa Mia Law Caido) was delivered at the hospital but died three days later from injuries sustained in the crash.
Other Malaysian crashes followed Leh's fatal crash in a Honda City car:
Takata took an absolute beating in the courts and in June 2017 the company filed bankruptcy.
For its part, Honda has spent millions in advertsing to get customers to dealerships to have airbag inflators replaced. In addition, the automaker has sent teams of people straight to the front doors of owners begging them to get the inflators replaced.